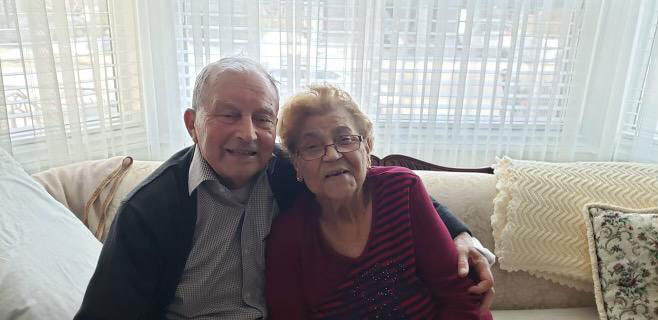 In Honour of Vasiliki Anastasopoulos
It is with great sadness that we announce the loss of a wonderful family member. My mother-in-law, Vasiliki Anastasopoulos passed away on September 23, 2021.  She was born in Neapoli Kozani, Greece on March 20th, 1932.  She was an amazing wife, mom, mother-in-law, Yiayia (grandmother in Greek), great-grandmother, sister, aunt and friend.
"If there were an image of strength and love, it was my mother's." ~ George Anastasopoulos
"Mom was the foundation for our family. Kept us strong, helped us grow and showed us the importance of that love and what family really means. There will never be anyone like her." ~ Tony and Wendy Anastasopoulos
"Her strength, love and generosity knew no bounds. Our grand-mother (Yiayia) was a warrior for her family; compassionate and fierce. She inspired those around her to endure through her example. She was welcoming to all open arms, and embraced everyone who came into her life as if they were her own." ~ Amy and Kelly Anastasopoulos, Steffie Anastasopoulos & Shayan Mirza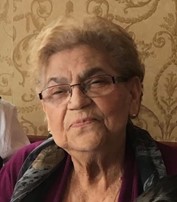 "Yiayia always brought family and friends together, and showed so much of her love through her cooking. There was always what seemed to be an endless amount of delicious food for everyone to enjoy. We all knew how much love went into the food we ate together. My cousins and I had the honor of cooking and baking alongside Yiayia to learn all our favorite recipes, of course we made an enormous amount of food and loved every minute of it. Not only did we get to take these wonderful recipes home with us but also made some incredible memories. With these cherished recipes I am proud to pass on to Yiayia's great-grandchildren. Her love will be felt and enjoyed for generations to come." ~  Mandy Anastasopoulos & Chris Jankowski
My mother-in-law, a very wise woman, once said, "Angèle, when you first came into the family, it was not about the fact that you were Greek or not, Catholic or Orthodox. It was about how good of a person you were and how you treated my son." She was the kindest and the best mother-in-law I ever could have asked for. She accepted me and my sister-in-law Wendy with opened arms.
Brenda, a dear friend of mine reminded me the other day about what my mother-in-law said to her when she asked her if she was concerned when my husband and I got married because we were from different cultural backgrounds and religions. My mother-in-law replied: "No, I never did. I knew that if I treated my daughters-in-law with respect and like a queen, they would treat my sons like a king". And I must say that she always treated us like queens. My sister-in-law and I were blessed with in-laws that accepted both of us from the beginning for who we were and treated us like "daughters".
Rest in peace with love from all of us!  
Angèle Desgagné-Anastasopoulos