Professional Image / Personal Impact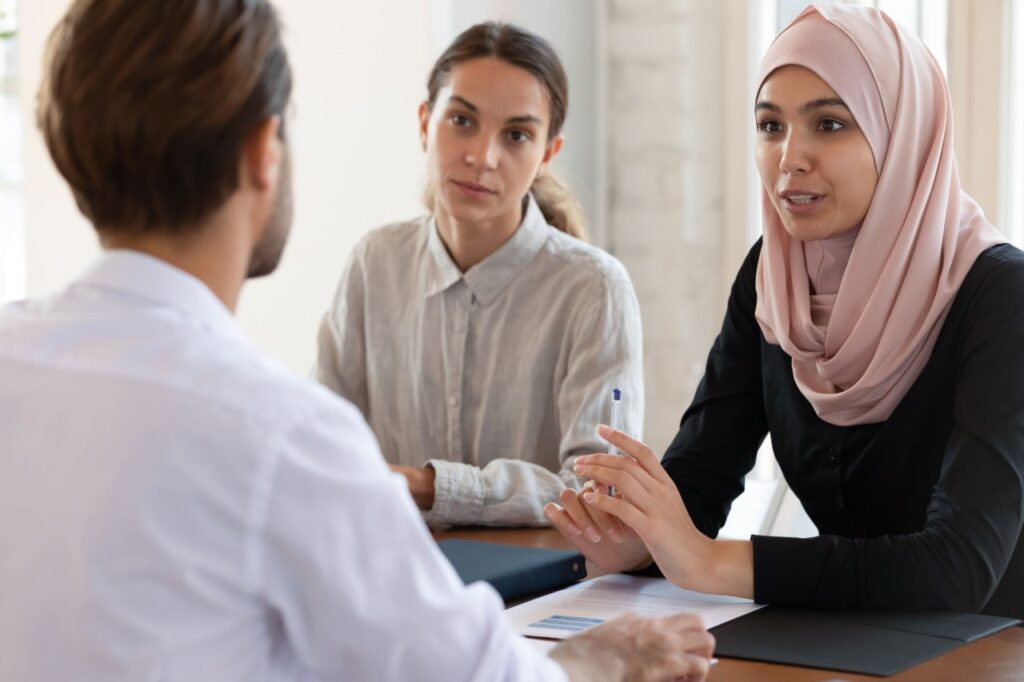 It only takes a few seconds to make the right – or wrong – impression. Our visual presentation (clothing and grooming) is a powerful marketing tool in making that critical first impression.
Our workshops on "winning first impressions" may contain some or all of the following topics according to the needs of your business or organization:
Importance of Image
Defining Visual Presentation and Using Visual Presentation (clothing & groming) as a Tool         
Understanding Cultural Differences
Clothing and Grooming: The Relationship to Body Language
Developing a Personal Brand
Enhancing Your Credibility
Enhancing your Professional Image
Understanding the company's corporate image
Self-Esteem and Body Language
We will help participants or employees break down the barriers that sabotage professional success and make a winning first impression every time!
Our clothing says a lot about us  … what does your clothing say about you? Have a few questions? Please connect with Angèle Desgagné, AICI CIP – Certified Image Professional today for more information.